WELCOME TO BORYSZEW S.A.
We're one of the largest industrial groups in Poland. We are a globally operating manufacturer with focus on automotive industry, processing of non-ferrous metals and on chemical sector. Our Group is made up of several dozens of manufacturing plants and R&D Centres located in Europe, Asia and both Americas. We owe our success to the passion, engagement and enthusiasm of our team of 10,000 employees working on 4 continents.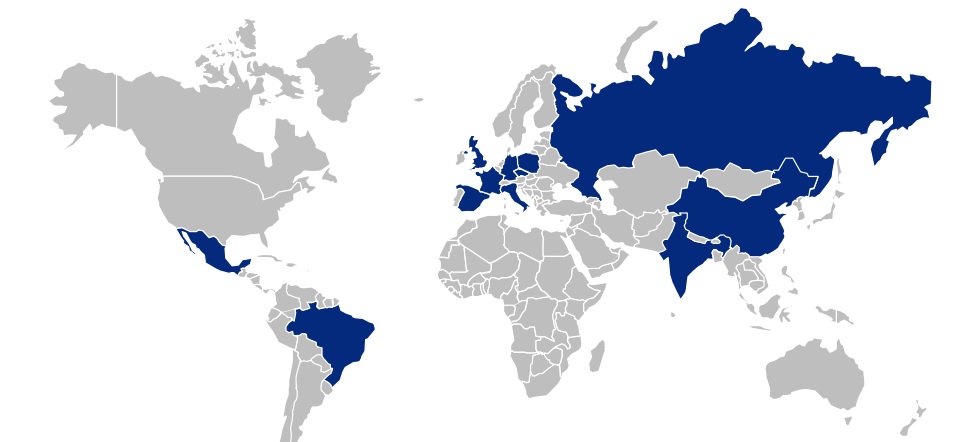 ---
AREA OF EXPERTISE
Automotive
We are the largest Polish producer in the automotive sector. Our plants manufacture plastic elements (lockers, cockpits, handles, engine covers, etc.) as well as hydraulic break hoses and air conditioning conduits. One in every 10 cars in the world has parts produced in one of our factories.
Non-ferrous metals
We specialise in aluminium, copper, zinc, and lead processing . We make technologically advanced products for the automotive, electro-technical, construction and packaging industries. We invest in environmentally friendly solutions, believing that sustainable development is the key to building permanent value chains.
Chemicals
We manufacture fluids for de-icing of airplanes as well as polyester fibres, PET flakes, polyamides and battlefield effects simulators, which are used for special effects in the film industry as well. In Poland were best known for Borygo, which is the best selling radiator fluid produced in our Sochaczew plant.
---
FACTS YOU SHOULD KNOW
Boryszew Group is the largest Polish manufacturer in the automotive industry
Every 5th car in Europe has components manufactured in one of the plantsbelonging to the Boryszew Group
Impexmental a part of Boryszew Group i the largest Polish manufacturers of aluminium flat products
Boryszew S.A. NPA Skawina branchis the only Polish manufacturer of wire rodsused in the production of aluminium wires
Boryszew Group is one of the largest Polish investors in Germany in greenfield investment category.